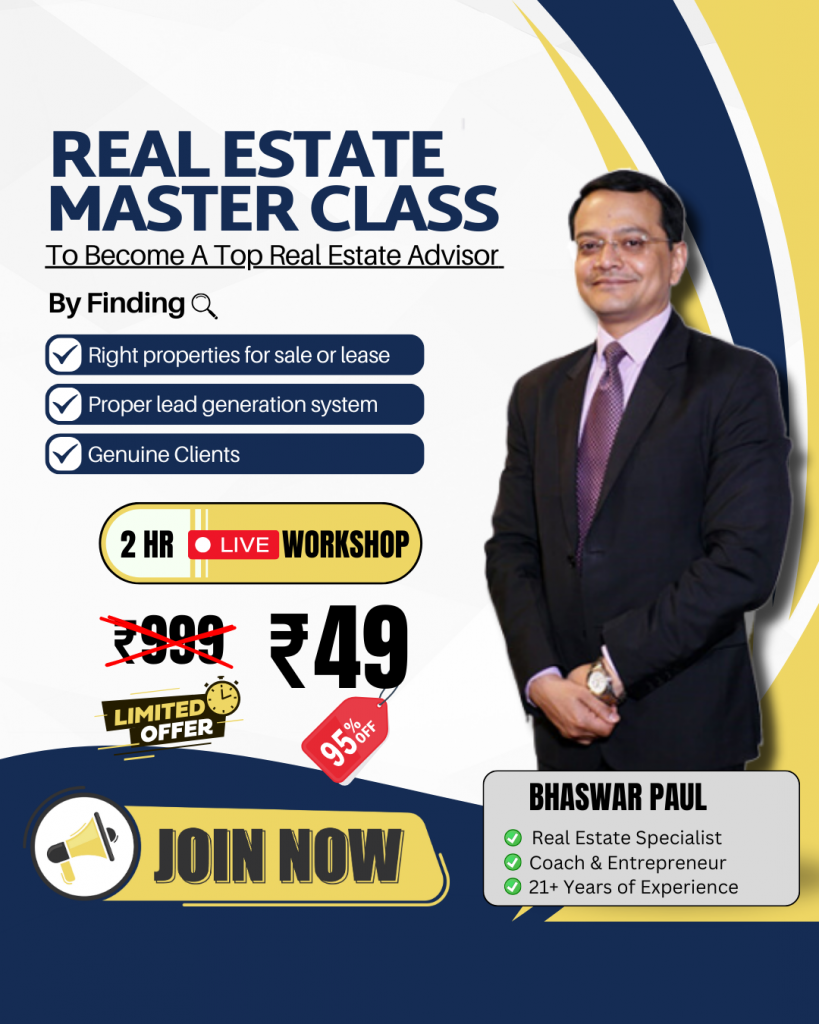 LIMITED TIME OFFER JUST ₹49.00
This Webinar was conducted on 1st Aug 2023 and it's an amazing Video which will give you wealth of knowledge on the following :
1. You will get solution to the problem on What kind of property you should sell.
2. You will get solutions on how to generate Leads organically and that too Qualified Leads.
3. You will understand how to manage your Leads effectively and close deals.
4. You will learn how to pre-close the sale even before Site Visit.
5. You will learn very many automation tools which you have not heard of.
6. You will also learn how to get your brokerage in full and on time.
7. I have also offered courses at the end of the program and the highlights will be shared with you in this recording.
Earn While You Learn