I was born in Port Blair and brought up in the capital city of Delhi. My father was a senior government official from Department of Post and Telegraph and is enjoying his retired life now. Meanwhile, my mother is a homemaker and has been the pillar of our home. During my father's extensive journeys in his touring job, my mother took care of us and the home exceptionally well.
My siblings are both IT professionals. I being the only one who drifted away from the glorious Indian IT revolution and tried doing something in sales against my parent's wish. For over two decades, I served in sales function spanning from Education, Software Services, Hospitality and finally in Real Estate and it seems that I haven't let my parents down one bit.
Until my senior secondary standard I studied science with Mathematics and Biology. Despite all my efforts my heart and mind collectively refused to study biology. Physics never thought I was worthy enough to be a disciple. Chemistry had disowned me by this time for my disinterest. In a nutshell, somehow science didn't click and my love for Economics was growing. The thought that economics will help me take better decisions in my daily life was overwhelming.
Like many other students, I got fascinated with economics and eventually joined my bachelors in 1992 in Economics Honours at Delhi University and completed it in 1995. Then there was no looking back. I pursued MA in Economics from Allahabad University; PGDSM from NIS Sparta Limited and PG Diploma in Sales and Marketing from IIM Indore.
I started my Sales and Marketing career in Indian IT Sector then moved to UK and stayed there for few years. Travelled around the world out of interest and also on job. The exposure to multicultural societies has enriched my life with wisdom and beautiful memories.
I have spent over two decades in specialising Sales function in Education, Software Services, Hospitality and Luxury Real Estate and learnt that "Sales is not a Transaction but an Environment". I believe that education is a great driver of the social, economic and political progress of a nation. I want to contribute to the education system by sharing my extensive knowledge in sales and marketing through Paull's i-REED for corporate and Paull's i-REED for academics.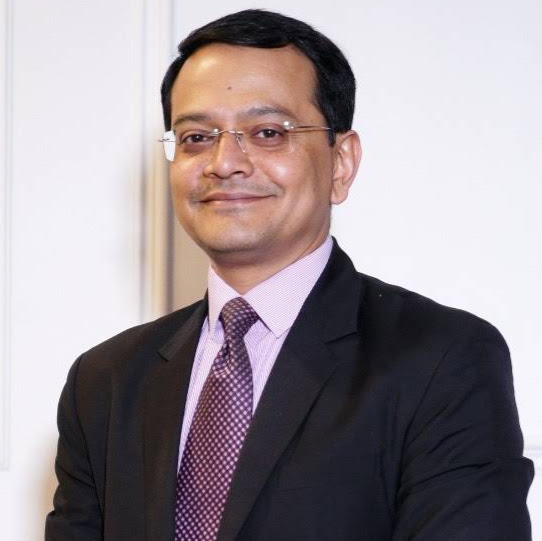 "Success is the result of preparation, hard work and learning from failure. Success isn't just about what you achieve in your life; it's about what you inspire others to do. If I can inspire someone to prepare well for all kinds of eventuality that shall be a great deal of success for me".
-Bhaswar Paul
Though my professional life witnessed immense success, I had my share of failures too. Failure is very much a part of the whole journey called life and definitely not a step backwards. It is an excellent stepping stone to success. The will to move out of the comfort zone and function is the key to success. One has to overcome the fear of failure. There are numerous companies who prefer employees with the combination of both successes as well as failure.
Someone who has already experienced failure is likely to respond maturely to any difficult situation encountered. From an early age we are constantly taught not to fail. Failing is considered bad and a symbol of weakness. I think everyone is scared of failing at some point when it comes to going after their big goals and dreams like I was. However, I also knew there is victory only if I cross that barrier. Eventually, I overcame all my fears and finally launched my dream Paull's i-REED.
My experience and exposure gave me the confidence to share my knowledge with others, which they will become beneficiaries of. It will prepared well for different kinds of challenges in their career.
Success stories of others inspire me to leave behind my comfort zone, attach wings to my dreams and fly high. My dream is to contribute in a big way; to shape the careers of Sales and Marketing professionals across the globe and to inspire them. This mighty mission of mine propels me every day to go out of my comfort zone and achieve my goals.
I believe hard work and preparation are two key ingredients for victory. Integrity, accountability, diligence, perseverance and discipline are the core values. I vow to provide outstanding training for professionals and students; also career guidance to enhance their career to the best of my ability. If you are willing to learn and adapt, I am convicted that nothing can stop you from succeeding.